Home Fur Good puts their washer and dryer through the wringer!
Washing and drying blankets, toys, dog beds, collars and towels, lots and lots of towels. These items can contain any combinations of food, fur, dirt and more. Our current washer and dryer setup is what most of us have in our house, and they just aren't cutting it. We are doing multiple small loads a day, and the dryer is even smaller than the washer, so it can't keep up, which leads us to drape our laundry inside and outside to dry.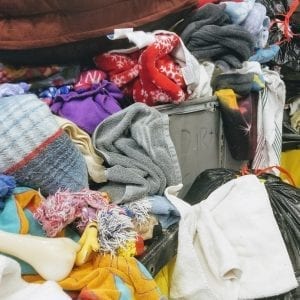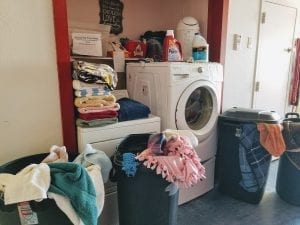 We are ready for a new commercial grade washer and dryer!! Your donation would help us to purchase the new setup and move our laundry to a better spot in the building. Commercial washers are designed for the rigors of washing all day, every day. They are also designed to be serviced, which is much more cost effective than replacement. Commercial dryers have larger drying cylinder sizes, higher airflow, and higher BTU ratings all of which help to reduce drying time and increase the efficiency. A typical home dryer can take an hour to dry a load of towels, the same load can be dried in half the time in a commercial dryer.
The current placement of the washer and dryer is twenty feet from the front door. Potential adopters and visitors are immediately welcomed by containers of dirty laundry. The laundry, although understandable, is unsightly and let's not talk about the possible aroma it could have! It can be a bit of an embarrassment and deterrent for those first visiting the shelter.
With your donation, HFG can create the Laundry Room of our dreams in the rear of the shelter. There will be more space to do laundry without interfering with the flow of shelter traffic.
The initial cost of a commercial washer is greater but the savings through the life of the machine make it more economical. Your donation would go to the cost of the Washer and Dryer along with the new laundry room to support them!
Less time doing laundry means more time with the cats and dogs!
Not in the position to donate? Maybe you want to volunteer?