Step 1: FIND YOUR NEW BEST FRIEND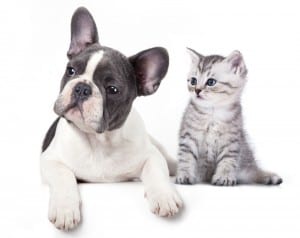 Look through our adoptable cats or adoptable dogs online, meet the animals up close and personal at the shelter (Thursdays, Fridays, Saturdays from 11am to 4pm) or at our adoption event at Petsmart (Tatum/Shea location, Sundays from 11am to 4pm).
We have a lot of experience matching the right animal with the right family. Please know that we are not interested in adopting out animals just to create space. We want our animals to find the right home for them, and we want you to find the right animal for your lifestyle.
Step 2: SUBMIT ADOPTION INTEREST
Stop into Home 'Fur" Good for a visit & fill out our interest form in person.
The interest form is not a commitment or a final decision to adopt.
Step 3: WE'LL REVIEW YOUR ADOPTION INTEREST FORM
One of our adoption counselors will review your interest form with you.
This is your opportunity to ask us questions about the animal or adopting in general.
If you are interested in adopting a dog and already have one or more dogs at home, we will require a "meet and greet" between all of the dogs either at the shelter or at Petsmart. We also want all family members to meet the prospective new animal as well. Sometimes a person may be allergic or may just not be on the same page about a particular animal, so it's important that all family members meet the animal and agree to adopt.
Step 4: ADOPTION DECISION IS MADE
Because there are times when more than one interest form is filled out for a particular animal, whoever fills the interest form out first may not be the one who is chosen to adopt the animal. Many factors go into this decision, so please do not feel badly if you are not the one to adopt the animal you initially wanted. If you'd like, we may steer you towards a different animal we think would be a better fit for you.
If we do feel you are the best match for a particular animal, we will let you know asap so you can begin enjoying your new best friend at home.
Step 5: FINALIZE THE ADOPTION
Along with the adoption interest form you will also be required to fill out an adoption contract and pay the adoption fee.
All animals have been spayed/neutered, microchipped, and updated on vaccines.
This final process can take up to one hour, so please don't be in a hurry.
Step 6: POST ADOPTION CHECK-IN
Adopting a new animal is just the beginning for all adopters.
We realize it takes time for animals to get use to a new home situation, and we are available to help with any concerns or questions you may having during the first few months.
Please contact us by phone or email, and we will do our best to help any way we can. We want the adoption to be a positive experience for all involved.
All dogs can benefit from behavioral management techniques. Please consider this, and let us know if you need help finding someone to help with training.