You are here:
Home
1
/
Holiday Gifts
Your Donation Save the Lives of Animals!
When you donate to Home 'Fur' Good, you are helping cats and dogs get a second chance at life. Each animal's care costs approximately $8 per day. This includes food, housing, medical care as needed, microchipping, vaccinations, spay/neutering, and cleanup. A gift of $250 would provide a month's worth of care for one animal.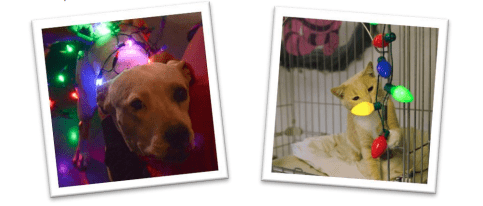 Shopping for that hard to buy for person? Look no further! Make a donation to Home 'Fur' Good in their honor! Simply fill out the donation form to the right and check "gift". You will be able to make the donation on their behalf and we will send them a note letting them know that your generous gift helped to care for the cats and dogs at Home 'Fur' Good.
Or maybe you feel like getting our Cats or Dogs a holiday gift? We can help you with that too! Check out our Amazon Wish List! It has food and toys for the cats and dogs and of course other items that help us keep the shelter running.
Or check out our Donation Wish List and go shopping!
HFG is a 501(c)3 charity which means your donation is tax-deductible to the full extent of the law. We rely on donations such as yours to enable us to rescue cats and dogs from either Maricopa County Animal Care & Control or from owners who can no longer care for them.
All donations are greatly appreciated!
Home Fur Good
10220 N. 32nd Street
Phoenix, AZ 85028
602-971-1334
Monday: By Appointment Only
Tuesday: Closed
Wednesday: Dental Clinic, by appointment only
Thursday: Pet Adoptions 11am-4pm
Friday: Pet Adoptions 11am-4pm
Saturday: Pet Adoptions 11am-4pm
Sunday: Vaccine Clinic 11am-2:30pm CLOSED

Home 'Fur' Good is a 501(c)3 no-kill animal rescue organization whose mission is to eliminate the euthanasia of adoptable homeless cats and dogs in Maricopa County
by providing quality medical care and adoption placements, as well as promoting spay/neuter procedures and providing outreach education for pet owners.