Home 'Fur' Good is renovating The Yard!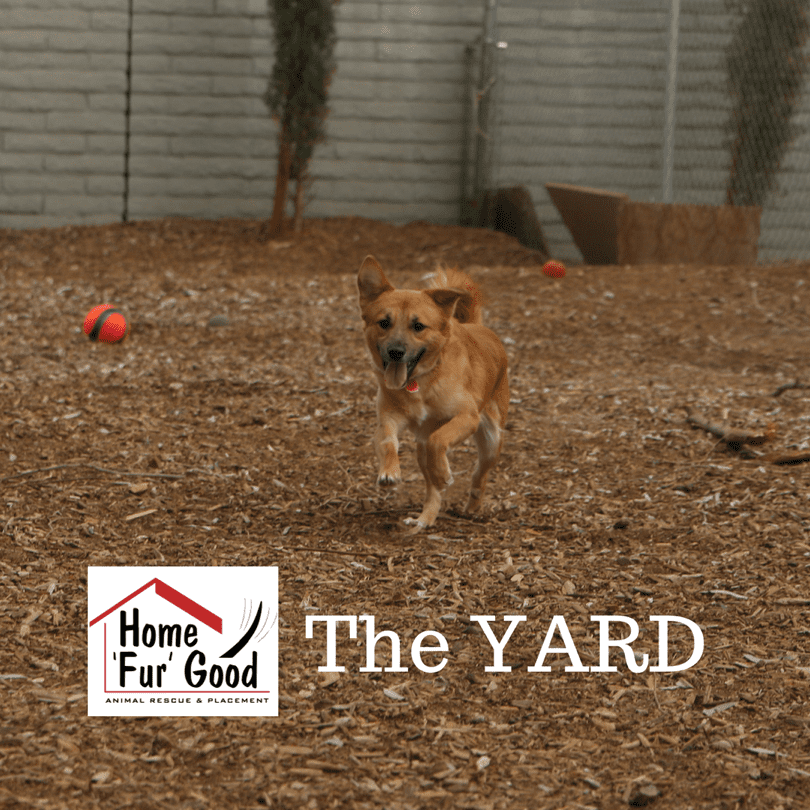 We need your help!! The shelter environment can be stressful for dogs, shelter staff and volunteers help ease that stress by providing enrichment opportunities and activities. Many of these activities take place in The Yard. It's where we exercise the dogs, play with them, socialize them, love them and introduce them to potential adopters. The Yard is a very important part of the shelter and it is time to show it a little TLC.
As we work though the design and quotes we will update this donation page with more detail. We know this will be a costly endeavor and we need to start the fundraising NOW.
Moving from old chainlink fencing to new pony walls with chainlink, adding new ground cover, and shade will be a large project. Our goal is to give our dogs, staff, volunteers and adopters a safe and comfortable place to be out with the pups!
Every dollar helps, if you have an extra $5, $10 or $50 dollars, please donate today if you can, and share this page. Can't afford to donate right now? Maybe you want to volunteer? You could make a big difference in shelter dogs' quality of life by adding enrichment with your time, attention and love. Check out our volunteer info here.
More details coming soon. Thank you!